INGR'S DAYS
Food plays an essential role in human mind and needs.
Ensuring enough quality food was primarily and remains as priority for every individual.
---
This year we have the opportunity to celebrate the forty-seventh year of the event, which is not only a showcase of scientific publications and a few selected lectures, but also the possibility of meetings and discussions for a wider group of experts dealing with common food issues.
The point of view of a production technologist, a supervisory inspector, a nutritionist or a researcher may be different on some problematic issues, but as a result, these experts usually agree on food quality assessments. This is reflected in the topicality of some topics, which may be due to their media coverage. We try to respond to all this when creating the conference program.
A few years ago, our Mendel University in Brno celebrated with enthusiasm and pride the 100th anniversary of its founding (1919–2019), and we also respectfully celebrate the individual anniversaries of the patron saint of our alma mater viridis G. J. Mendel (July 20, 1822, Hyncice - January 6, 1884, Brno). The University of Agriculture was established by Act No. 460/1919 Coll. and composed of the department of economics and the department of forestry. The teaching of food industry started already that year thanks to prof. Vaclav Vilikovsky and his subject Agricultural Industry. In the years 1948 to 1952, there was a technological department of the University of Agriculture composed of scientific experts and teachers of famous names. There were prof. Bohumil Hospes (distillery and starch production), prof. Josef Taufer (Moravian School of Zootechnics), prof. Josef Proks (lactology and dairy industry) and prof. Frantisek Lom (economics of agriculture and food industry), doc. Emil Slavicek (development of sugar industry) or prof. Vladimir Kyzlink (conservation of unsustainable food); some of these prominent personalities were later transferred to the University of Chemical and Technology in Prague. Then the teaching of food disciplines at the University of Agriculture was provided by the Department of Technology and Lactology and here it is necessary to mention prof. Frantisek Sebel and prof. Frantisek Dudas.
The academic year 1992/93 was a turning point for food scientist at our university, as a separate food branch was established, since 1995 called Food Technology. The personalities who stood at its origin and helped the development were, among others, prof. Stanislav Gajdusek, doc. Milos Pelikan, prof. František Dudas and the founder of the conference prof. Ivo Ingr. Many thanks to all named. In 2013, we wrote another sentence in the history of the food industry at Mendel University in Brno - we were handed over for use one of the biotechnology pavilions named after Mendel, which is equipped for teaching and research by pilot laboratories. Students thus have the opportunity of practical training in a micro-malt-house and mini-brewery, bakery and confectionery, dairy and meat pilot plant.
Over the years, the seminar on food quality has been transformed into a conference with international participation. We have hosted leading food experts from EU countries and the rest of the world too. We deal with the quality of food and raw materials in the broadest scale, composition and properties, nutritional and sensory quality, culinary and technological properties of food.
We are proud to recall the importance and tradition of our alma mater in agriculture and food. We also remember those who contributed a lot to this. The first week in March we celebrate Ingr's days, which we named in 2009 with respect and as a thank you to Professor Ivo Ingr. Among other things, with his seminar, which we transformed into the current form of a conference with international participation and an accompanying program, he established the tradition of our meeting, which now numbers serial number 48.
We believe that the tradition of our meeting is not negligible and will continue.
---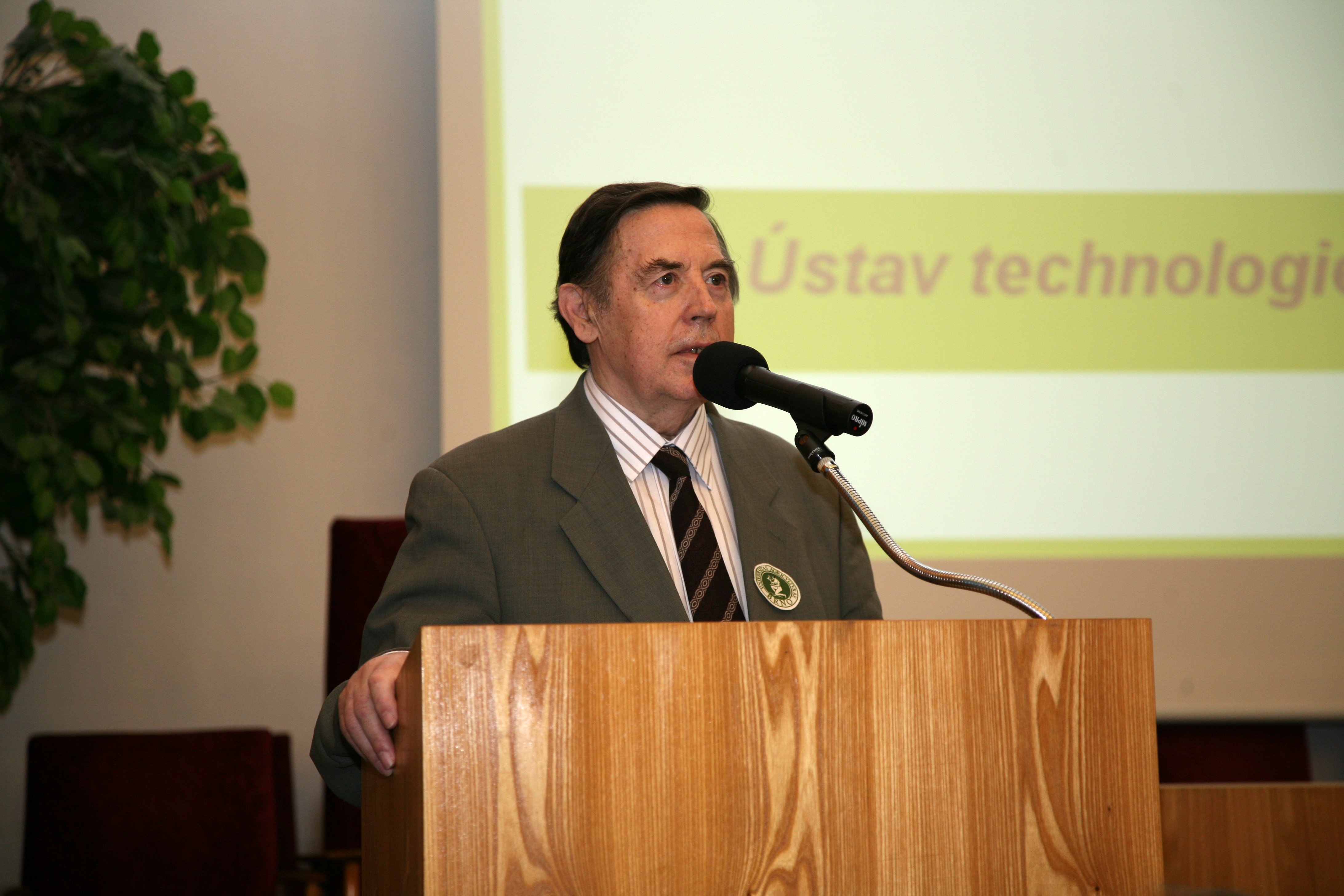 ---
professor Ivo Ingr (*19. 2. 1936 - †26. 9. 2016)
Vice-Rector Emeritus of the University of Agriculture in Brno
Dean Emeritus of the Faculty of Agriculture, MUAF in Brno
Vice-Dean Emeritus of the Faculty of Agriculture MUAF in Brno
Head Emeritus of the Department of Reproduction, Zoohygiene and Animal Product Technology
Member of the Scientific Board of the Faculty of Agriculture and the Scientific Board of the University of Applied Sciences in Brno and the MUAF in Brno
Member of scientific councils of agricultural research institutes and departments of CSAZ etc.
Founder and guarantor of seminars  (I.-XXXIV.), which later became conferences Ingr´s Days.
---
MENDELU International activities
Internationalisation is a long-term priority of MENDELU, which is why we support our academic staff and students on exchanges and develop relationships with universities all over the world. In 2018, almost 700 students took the opportunity to work on projects or study in Europe, the USA, Thailand, the Philippines, and other countries around the world.
180 bilateral agreements e.g. Louisiana State University (USA), Kasetsart University (Thailand) and University of Tasmania (Australia)
310 Erasmus+ partners e.g. Wageningen University & Research (Netherlands), Swedish University of Agriculture Sciences (Sweden), Lapland University of Applied Sciences (Finland) and China Agricultural University (China)
---
---
DOCUMENTS
---
PROCEEDINGS